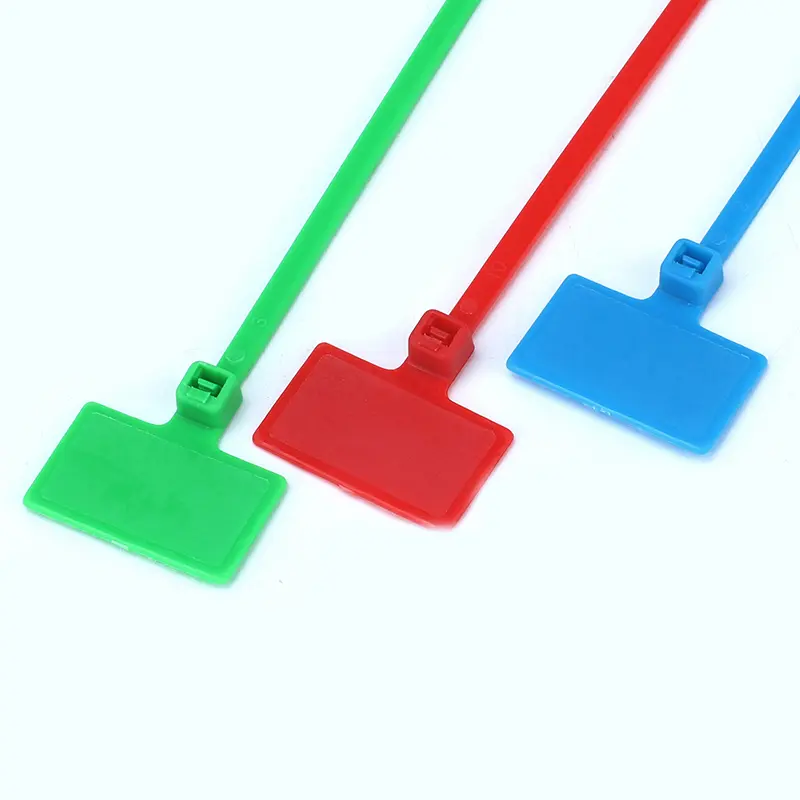 Cable ties are the unsung heroes of organization and identification. These simple yet effective tools are used to fasten and identify bundles in one go, making them a valuable asset across a variety of industries. Featuring a one-piece molded nylon 6.6 non-releasable design, these ties provide a secure, long-lasting solution to your bundling needs. These versatile cable ties are available in 150mm and 200mm lengths, providing flexibility and convenience for a variety of applications.
One of the standout features of these ties is their 25 x 15 mm marking area for easy marking and identification. Simply write directly on the surface of the tie with a permanent marker to ensure the mark is clear and easy to read. This feature is especially useful when organizing cables, wires, or any other bundled items that need to be identified quickly and accurately. Gone are the days when messy handwritten labels could easily fall off or get lost in the shuffle.
Enhance the professional look and organization of your bundle with printable labels designed for use with these cable ties. By using these labels, you can achieve a clean, even look, ensuring a polished surface. Whether you work in an office or a manufacturing facility, the ability to clearly and consistently label bundled items streamlines operations and reduces the risk of errors or confusion.
While cable ties are best known for their use in bundling and labeling cables, they have many other applications as well. These ties can be used for component marking and pipe identification for easy identification and maintenance. Additionally, they can be used in a variety of situations, including securing medical waste bags, organizing first aid kits, securing fire doors, and enclosing a variety of objects.
In summary, cable ties are an essential tool for any organization looking for efficient bundling and identification solutions. With their one-piece design, they provide a safe and durable fastening method that guarantees the longevity of your bundled items. Their marked areas and compatibility with printable labels allow for easy identification, allowing for a professional finish. Additionally, the versatility of cable ties extends beyond cable management, making them a valuable asset in many industries. So unleash the power of zip ties today and experience the benefits of efficient organization and identification.
---
Post time: Nov-16-2023